Some people believe, that every person or animal that crosses our path does so for a reason. Sometimes it is very brief moment, a look, an interaction, an understanding, or sometimes we stay longer with one another.
Although we can probably agree that the pull of animal company of some kind is often felt, everyone has a definite tolerance level and relationship with certain animals and or species of that animal. ( and yes, occasionally, there is the a heart which not even the fluffiest puppy can crack)
So why do we choose a particular pet? What are we seeing that makes them stand out, hum, reverberate, send out little 'you need me' signals to our brains? I have often wondered why the animals we have are so uniquely 'ours, who does the connecting?!.'
There seems to be something inherently positive about being in the close proximity of other thriving living things, as we can often see from animal assisted therapies. Their key focus is to improve human psychological wellbeing.
The Medical News today describes the Benefits of animal assisted therapy as;
reducing boredom
increasing movement and activity through walks and play
providing companionship and decreasing loneliness
increasing social interactions
improving mood and general well-being
By doing the following
providing comfort and reducing levels of pain
improving movement or motor skills
developing social or behavioral skills
increasing motivation toward activities such as exercise or interacting with others
Having worked in mental health over the last few years, including teaching in care homes; I have seen the joy first hand of how animals can pull a patient back for a few precious moments, in the way music often can, and give such pure, immediate pleasure. I have taken dogs and guinea pigs into classes with me, seen Shetland ponies in dementia wards or birds of prey help to calm adults with long term anxiety issues. .

During the last year, for many people I know, including us, animals have featured in their wellbeing. From caring for pets, as a reason to get outside and shop for food, to get exercise, for children to do the same, an excuse to meet with a friend for a dog walk or run (as essential exercise,) watching wildlife in the garden and enjoying the small but incredible pleasures of hatching eggs in nest boxes, hedgehogs in homes, foxes wandering freely, and seeing on the television animals reclaiming areas once lost to man. We hear some horror stories too, of dog snatchers and fly tippers blackening natural habitats for natures creatures. And we care. Our children's generation can know every inch of every creature if they choose to from the plethora of information and documentaries available.
Facebook is full of animals. And our houses are. Unlike our actual families though, we get to choose which ones live with us. Our very good friend David lost his beloved Dog Glen last year , and will be the first to admit that the gap left by his best pal broke his heart. But the universe had a plan. Despite doubts that there would ever be another dog as perfect, Glen sent Kiera. A rescue, patiently waiting in the wings at a rescue centre. After a few lockdown hoops to hurdle, David's perseverance paid off. Kiera recognised him the moment they met. She hung on his every word and gazed at him with pure love. I have never seen a dog that knew its owner so immediately and why they were destined to bring a smile to each others lives.
So why and how do animals trust us?
Many dogs are happy-go-lucky, love everyone and are happy to greet people they meet with a happy wagging tail. But there are also a lot of dogs who appear to like some people, but not others.
Does your dog like everyone he meets, or does he gravitate towards some people and not others? We certainly notice how similar our dog feels about people in comparison to how we do. He can sense fear, ambivalence, or joy, and if presented with an air of calm authority, slips into the role of obedience he feels comfortable in. When people give mixed messages, he doesn't understand the rules.
Because the rules are clear and body language is calm around all the animals , at the same time, it has helped integrate them into the household together. Bear and Max ( a male cat) could easily have been at each other's throats, and started out as natural rivals. But sitting with them both at the same time, giving them equal attention, soothing movements and an escape route, slowly got them used to one another. and now they are all pretty good at sharing our attention. I just have to watch that Bear doesn't lovingly leap on my lap to cuddle the guinea pigs. He still thinks he is a puppy.
I watched as my daughter, already (and this pains me ) she is taller than me.. lolloped down the road with our Bear recently….Far from being an aberration, (which having a large dog one is often made to feel that he is;) he looked, the perfect size for her growing gait. She needed a big dog. I watch them playing together. She needed him. At first their bond was tenuous. She wasn't sure. He wasn't the same as what she knew. But now she won't get up unless he's had his morning cuddle.
Have you ever met a dog that looks and behaves a lot like their person? The saying "like attracts like" applies to dogs and people, too. Dogs often choose a favourite person who matches their own energy level and personality.
Some dog breeds are more likely to bond with a single person, making it more likely that their favourite person will be their only person. Breeds that tend to bond strongly to one person include:
Basenji
Greyhound
Shiba Inu
Cairn Terrier
If you are interested in this subject, and for more information on suitable dog breeds
How Do Dogs Choose Their Favorite Person? | The Dog People by Rover.com
Looking back on Bear's early months, is like a film reel, much like bringing up a boisterous child, it flashes up in memory scenes of carpet scrubbing, doggie howling, great escape attempts, ( and victories) pining for company at night and the ever present danger of the gate being left open. At least with a child there was always soft play on rainy days.

Time races on, and if we aren't careful we lose the magic of the best times inside the worst fragments of clutter, the mess, the noise. the lack of sleep, no routine, lack of control of no kind of order ever again.
We yearn for a different life, another one we saw somewhere online, where other people's kids and animals always behave. We forget to remember the choices we made. And why we and they are here.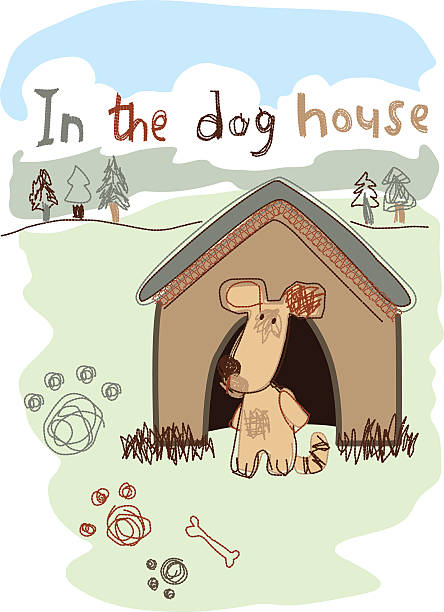 What if the animal with you is teaching you what you need right now. What if the lessons being taught by daily experiences are showing up to enrich the life we can sometimes take for grated , and create new directions we hadn't planned. Because we forgot there was more than one path to go down?.

Our old dog skye was the gentlest calmest dog on the planet. She needed no lead, she just stayed by my side. She was so soft that Guinea pigs could sit in her box with her and be left there. She left the chicken use her as a sun block. Her soul was so pure and kind. It reached out to everyone that ever met her and we made friends through her as soon as we moved here. She was easy to take on holiday and we could leave her for hours quite happily, with food and toys. Building a life and painting things, creating art around Skye was a joy. She was like calm air next to you.

So; losing her was devastating. You'll know yourself if you love your animals how much of a gap they leave.
And out of the blue quite unexpectedly came a message on Facebook. My friend has a puppy. 'She's very cute,' I say. 'There's one left in the litter' Emily says back.
Crap
It wasn't the plan. We were going to get the same dog again. Exactly the same dog. But it was what was meant to be.

This little black thing was put in my arms and nestled in. My friend helped co-ordinate the surprise for Leah, and it was wonderful. He was so small and fluffy and had big paws and a little round tummy.

And then the reality sunk in.
He was also mad
And was not calm air. He was a cyclone.

He didn't stop. At all. And was very smart, working out to escape out of things very quickly, he literally had me cleaning carpets all day whilst crying for attention. He shouted when I wasn't in the room (lockdown baby) and he needed a lot more love, moulding and effort than Skye ever did.
In short this soul was sent to try us.
It was like going back 12 years with a small needy little baby and no support network to swap mum stories with.
However, we persevered. Through a mix of wierd trickery that dogs are expert at, love that can't be explained , determination to get some sense into him and a bit of structure back. Two out of three isn't bad.
He has taught us to be in the moment
He has been a much better guard dog and actually is helpfully instinctive about people. Although he is very gentle, he can still shout.
He has brought challenges which needed to be overcome, and is very good at receiving and giving hugs, which we are all desperate for just now.
Dogs need fresh air regardless of the weather, and we need reasons sometimes to keep getting outside and breathing it, especially if, like me, the cold affects your body. The days are planned better with the sun grabbed like a precious jewel and savoured between days and months at home.

His presence has encouraged a mindful way of living and possessing things. We have had to have less clutter because he eats it.
There is less of a concern with the perfection of our space (not that I was ever Mrs Bucket), because two minutes hater Bear will have charged around like a race horse and messed it up. Just like a toddler he has no concept of what is his to use, as I recall various lipsticks Leah smeared on her cheeks and shoes of mine she plonked about in. It's ok. This will not be this way for ever. Already he isn't the same as he was two weeks ago. What you get is to be in the moment with a dog. This was his very first moment of a play date.

Writing this morning there is a big dog lump on my knee, having his morning cuddle, being gentle with the other animals, going through to Leah's room soon for his morning leap on her bed, I realise he was exactly the dog we needed. Bear fits us all.

Time is spent more wisely when you have less of it, when incorporating a new element into the routine, almost like having a new born again. I had to make art when he napped, clean the house when he was out for a walk with Leah , keep things simple both in structure and in terms of what was around us physically. It was a daily battle. But it also provided a pretty great distraction from all that was awful in the world. Or at least somewhere to put all that love we seem to have around here.
Between a child that is naturally messy and a dog that eats everything on earth, it is a daily ritual to scan everything ALL the time and has been since he arrived. . Socks, books, coal, Lego, plastic or wood of any kind. All small objects below waist height were up for grabs. As he grew, so did his range of edible delights and the strain of hiding more things. Or throwing them away.
But in doing that, another thing happened. Selections were made about what mattered and what could go, or be safely given as a new toy, or be saved.
Things become less precious when you keep having to throw away cushions that get eaten. And I love cushions. But there are years of your life that are scruffier than others, more dog eared, more selective.
He was in affect, the doggie version of Marie Kondo.
And once he started it became a bit easier to keep clearing out and taking stock of what was precious and needed to be hidden for now!

There were months of stressful bits, but it wasn't the whole story. Leah magically captured the real Bear so far here .
It was never my intention to have lots of animals! Your heart seems to expand the more beasts and children you squish into your life. From the multitude of cats and dogs, to the guinea pigs, fish, and chickens who have lived with us, all of them have been loved , valued and treasured. However long an animal is with you, if we respect its temperament and fears, the rest follows. And hopefully the time we have together teaches us to slow down and see life through our pets eyes..
I have lessened the time spent online recently, pouring energies into the immediacy of home, creating, animals, future ideas and health. But this quote I saw on face-book captures what animals teach us to do by proxy, and returning to life after the pandemic, I hope will teach us the same.
Even if you don't have an animal yourself, but enjoy the company of other people's, there is much to learn from how animals learn from us and how it is possible for us all to co-exist peacefully, slowing down and using our instincts wisely. And maybe oiling our hearts in the process.
With love, fur and feathers, Liz and the zoo xxxx