Hello yellow light and hopeful thoughts wherever you are.
In these ambiguous months of daring to hope, but not wanting to feel any more disappointment, we stand on the edge of a life we might step into.

For some of you, your path might have turned a new direction entirely, leaving you a bit floaty. Reality hovers in a hazy cloud of internet balanced with the real life intense everyday dramas played out in our homes, and nobody knows what the next move will be.

Thinking about most things only gets us so far.

Trying to make sense of the changes and losses, and staying positive has been tough. Our sparks of hope might have been dashed too often to stay upbeat . The mundane has taken centre stage over bigger rewards and adventures, pools of simple pleasures between the TV shows and endless meals.
We have found new ways to make the usual , unusual. Our minds have been busy balancing coping strategies, in essence, the left brain trying to make sense of what is a global unfathomable phenomenon with analysis and logic, whilst the right communicating it's emotional response through creativity and self expression.
This tender balance of logic and free creative will, is an essential survival recipe , and a basis to nurture your creative process.

The vastness of our choices, our decision making skills (or not) and freedom of expression shrank in almost every area in the last two years, going out, meeting people, communicating normally, feeding our souls with new wonders and different visual excitements , our vistas shrank. Our pools of reference and the connectivity which established where we were at that given moment was suddenly much smaller.
And what can happen if we are not careful, is we start to forget the things that mattered to us in the time before. Think about when lockdown first happened and you looked trough old photos, reminding yourself of old clothes and cars you loved, people you cared about and lost touch with. It is the same process with the things that you love to do, that enable your voice to sing.
Whole chunks of important fuel for the spirit which we aren't able to taste for months and months. We forget what beauty and drama is out there as our lives begin to curtail us layer by layer.
We forget how to express joy at this wonder, because the powerful surge of happiness that comes with that freedom feels like it has gone, or is not as urgent.
But this is when we need it most.

Your mind is amazingly curious. Casting out a net of constant questions, and catching all kinds of fishy thoughts, from tiny quick darting silver ones you hardly have a chance to grasp, to thundering great chunky ones that sit in the net taking up space and not letting new ones in. When I was little I asked a lot of the usual questions children do, but was often told to top being silly. So I found listening ears in older relatives who loved to talk, in looking after other people's children as I grew up, small curious beings who saw the magic in life still, I read and read and found myself down rabbit holes and in faraway trees and
I drew .
And a dialogue of sorts grew in the observing of everyday things around me, seen in a different light. People were fascinating to me. And when I realised that some of them not only talked back but had questions of their own, thanks Gilda. For my introduction into kitchen philosophy at a tender age over a cup of tea.

Our thoughts like our ideas, our appetites, come in waves of intensity. I can often pack away a problem into a small case in my brain somewhere for days, only to give it a whole unadulterated day to itself later. Have a sketchbook or notebook handy Always!
Art is truly made in the cracks of the day. Padded out from a scribble on a paper napkin or a voice memo in the bath. Catch your inner ideas, they have to battle with a lot of boring rational thoughts. There will never be a perfect time to create.
But putting together twenty scraps you've made over a month in ten minute bursts after the house is quiet in the morning, becomes something real and alive.
What I have come to appreciate is the value of intense creativity. In the central vortex of the act of completing a piece of work, I am lost and meditative. Words are gone and instinct takes over. I knew it was something I couldn't do when I had a very young child, but you might be more disciplined than me!

To get to this sweet spot, is a luxury I have learned to value drawing again throughout the pandemic. The child and Bear seem to have developed an understanding of my mental disappearance whilst still being in the room. After 12 and a half years of my 'mum brain' being on high alert, and 12 years of being a Stepmother to two small boys before that, it is a lovely escape. Even better because it is shared with others . And all of our life experiences so far feed into those simple drawings.

Sometimes you must put in every tiny scrap of detail in a piece of work

Sometimes the detail speaks for itself and is of itself without words
I know I need to be both of these Artists

That without one type of creating, the other makes no sense either.
That all these years having to decide which artist I was: was a waste of good thinking time, or maybe it was the path to truly knowing my path.

Going to an academy or school which pigeon holes you into a type of artist can be a wonderful thing. But it can also deter you from ever trying anything new
My favourite accomplishment of the few years since retiring from teaching art has been to actually finish a painting. As a teacher, every day I would begin a demonstration for each class, sometimes eight groups and new projects in a day. And I would promise myself that some day there would be actual paintings from all these starts. Sketchbooks held a vast ocean of possibilities that I would create someday in the cracks of my life somewhere. These cracks were stuffed with ideas and promises, and inspirations which kept me moving forward.
I painted walls for my children, my own daughter and my stepsons. I painted on flower pots and murals and birthday cards and designed things for people. I didn't understand the frustrating pendulum which kept lurching me from intense drawing to free abstract work.

How could you be someone who thinks so much, has so many ideas and also this flowing mass of colour reacting to life through instinct.?
I was, I am still years later. Back in the teaching years it was squished into the clothes and resources and pupil work and in the details, but it was still there. Our true essence is always there.
We are all many characters depending on which chapter we are in.
There is a wonderful freedom in not abiding by one set of rules for your work. A freedom to experiment with different media and applications.
All the work you do has your stamp on it, and the more you do, the more you you'll see patterns and rhythms even if every piece if different.

Never apologise for the many ways your mind needs to express itself. Or the contradictory ways that joy comes out. My big friend Jim makes fairy gardens. And knits hats. He looks like a biker. His artwork is unapologetic and fun, colourful and so clever. Although he has given me permission to use his pictures, he doesn't really show his work. The joy that one or two people get from seeing it or getting a gift from Jim is enough for him.
Yvonne teaches English after a career in teaching history, knits, sews, bakes, plants and writes a blog all with the same humble but consistent enthusiasm. Until recently I had no idea she could do half this stuff. The hidden craft skills and beautiful objects she has created is inspiring. Again, mostly for family and only on here because of arm pulling.
Both of these friends are inspiring to anyone who thinks you have to have training, or only do one thing and excel at that and then it only matters if the world sees it on Instagram. Each object they have made is pure and of itself. I think the troubIe many people have is muddying one area of skill with another and trying to cram too much into one idea.
It took me a while to realise with my art that wasn't working; was the paintings I was trying to put both sides of myself in at once . There was the patient ordered one, who interpreted an object , albeit in a Liz way, and there was the wild one, who was quick to mark make and needed less permission. Once the pressure to perform goes, the freedom to immerse fully in the artwork is wonderful.
It was like trying to please both children with one present, but what was needed was to give each of my creative sides time to explore their path and let go as individuals. The critical voice I heard telling me to choose, from my training at Art College, my familial conditioning, those that sought to understand the work; (and in doing so, silently slightly pigeon hole it) , had to have the volume muted.
And I can tell you, the freedom to do that, although it has taken nearly fifty years is wonderful. I always loved to draw, details, to absorb what I saw and explore the essence of an object in itself. But I also could create artwork which was in itself the rhythms and textures and colours of the thing too.

We don't need permission to express multi dimensional joy . Sometimes having a shake up in life is an opportunity to question how and why we go through the day in the way we do.
I'm not going to lie, this last stretch of lockdown, in less than sunny Scotland has been by far the hardest for me. In previous months, the enormity of what stretched ahead was made easier almost by the challenge of it, and what and who needed looking after. Ever the land girls. We just buckled up our cords and braces and got on with it. Not really giving too much thought to the fuzzy future, until the daily chores were done and everyone was schooled, fed, cleaned. Medicated or entertained!
We've all been doing that in our funny little bubbles..

It has been like sleepwalking, living through these months with a fraction of the ingredients we had, and only a few of the loved ones we care about.
But because we have stoicism, hope, resilience, imagination, strength we know we can get to the other side. I have just watched the film birdbox. Sandra Bullock out on violent open river with two four year olds, escaping the end of the world, rowing for their lives, all three blindfolded . Trusting only instinct to get to the place of sanctuary where they will be free.

Those of us still waiting for injections, still waiting for permissions, for medical procedures to start, for the goal posts to remain still, rather than keep moving, are on a treadmill. The ground feels unreliable. Dare we trust it?

We just want to get off the roundabout and for the world to stop spinning random poker questions about our healthcare.
I had a bad day. I don't often get a bad day truth be told. So it was allowed. It was all Facebook's fault. They chucked up a video post of my Stepfather who died last year. Of a happy pre-Covid Easter where we all fed lambs and chick's and sat in the sun in their garden. I felt a surge of loss but in a strange way, a renewed gratitude too.

Very soon, life will resume something different but new. We aren't the same people we were going in. Some of the ones we had in our world are sadly no longer here. Some people might be less able. Some are suddenly much older, some have left our lives for other reasons, some of us might want to stay where we are, or enjoy it in a way we hadn't realised. We might not want to do things the same way. Or at least we might want to be more mindful, more selective.
What is clear is that there is no excuse not to be happy in our pursuits.

I knew I couldn't do things the same after that day.
Or if I did, I had to know why
Sometimes we have to question who has made the rules we live by, why we do things. Where they come from.
I felt I'd entered the upside down.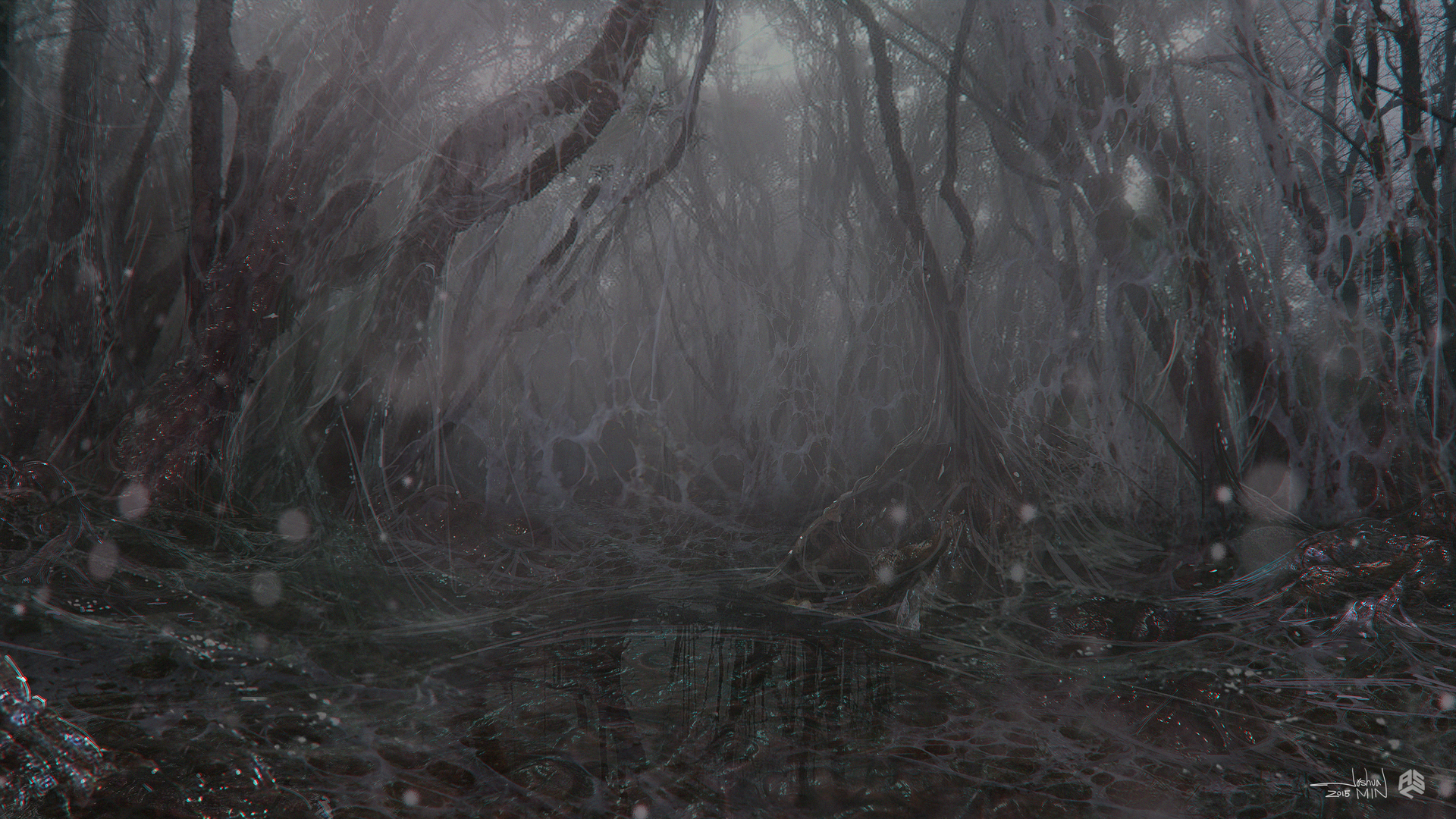 So I decide to give myself

Permission to STOP
NAP
THINK
PERUSE THE AREA
Permission to bathe ridiculously

Permission to say to oneself …. Really? Do I really want to eat, read, wear, go to that?
To check my thoughts as I did things, and ask if I really wanted to for me?.
To make art at the living room table for 6 hours and watch films at the same time
To reverse all the meals in the day

To do things in a different order
To stop thinking about everyone else just for five minutes.
What happened? Nothing.
Apart from a feeling like I had the best pair of comfortable big earth shoes on.

People that know you best might ask if you are ok, but probably nobody will notice.
Most to do lists are only in our heads.
Moving through the days with an awareness of why made me realise
that I actually do prefer most of the things the way I was already doing them, but now I feel much less like life is on autopilot.
We made it that way because we like it and it works.

In order to get out of your own head for a bit and see if you still fit your seat. Imagine you are in a car, instead of being in the drivers seat, you are now a passenger.
You are free to watch the road, look ahead, see what's coming, read the road signs and enjoy the view. You don't need to be behind the wheel to be on a journey.
Whatever you believe in, and it's a personal box of magical ingredients for every soul on earth, you're not alone. There are people on the road with you. Give them a wave as you amble along.
Being upside down is often the first step to being firmly rooted. Rip up the rules
Make art that makes your soul sing, making nobody but you happy. And get back in the driving seat of your creativity.
This blog post has taken a while to write as my hand is now cripplingly painful. The bones are fusing and I have to stop regularly. However, finally the fairies have woven their magic and surgery is extremely imminent. I am getting bones removed next week from the drawing and writing hand to make it , hopefully, less painful. So. All this, means I not only have faith in all of you, but in the universe too and in me, getting back to some new creating in a little while, in whatever way we all can!!
Wish me luck my lovely friends!
All our love, Liz and the zoo xxx