On Boxing day, this was the outfit of choice.. and, if we were all really honest with ourselves we probably all wish we could wear every Christmas presents…. at once….
Abundance. The realm of the child, the lucky, or the wise….?
For a fraction of a second my daughter questioned the potential reaction of others, in the small village where we live. But this was swiftly replaced with a glorious freedom of spirit and self judgement.  The vivid flourish of feathers, stripy wellies and clashing colours drew many compliments, smiles and probable envy, of being ten-ness from every grown-up on her travels during the doggie walk that afternoon…
I felt incredibly proud of her joie-de-vivre, and of how far our journey has taken us both; away from so many constrictions, and which, if you might have followed our story from the start, you'll know , has been hard won …… Good for her.. but can it be good for all of us, to be a little more tutu?
It seems we operate as humans in most things we do,  from either love or fear. At the extreme contours of our comfort zones
We don't have a responsibility to carry the fears of anyone else. But we can encourage those around us to find a way to stick their fingers up at some of their conditioned responses to the rules. As long as we are kind, we can be colourful.
How often do we slightly recoil at generosity of spirit in some way? Perhaps you have been fortunate to have been shrouded in compliments but have told yourself they are ill deserved, gifts you feel are only given in anticipation of another in return. ? Of course, nobody can be that kind and want nothing back? Nobody can be that friendly and be trustworthy.. We are taught to be wary of change, differences and wonkiness of thought.
If you look for reasons to criticise… up they pop like weeds. But, if we look at say, a gossip mag, full of critiques, comments, comparisons and criticisms… we could be forgiven for believing we read the same one a year ago. It is all the same.. 'This person doesn't fit the mould, that person doesn't meet our popular mass expectation, since they became; (pick one)- divorced/fat/poor/lonely/ill/uncool/no-as-on-trend..Very rarely do these publications value the integrity  of the person or their actual reality.
And under all the stuff, all the things we move about every year, all the new things grabbed off sale rails, the virtuous bags of old clothes we shed to make way for a new version of ourselves.. we only ever have us.
We have arms, legs, eyes and a heart that sees, feels, reads , and loves with abandon. This is the part of our wardrobe worth holding onto and placing on the softest of padded hangers.
Push away kindness, push away the good stuff and keep up the cycle of mistrusting anything which questions what HAS ALWAYS BEEN,  is like buying the same jumper that you just gave to a charity shop…
Or…
Take a new path
.
Sometimes, people do actually mean the compliments they give you, and sometimes, the invitations they make are because they want to share something amazing or they see something amazing in you . Choosing to focus on what is actually ok can make you feel richer and more complete, rather than trying to prove yourself right.
It is at this time of year that we all feel like getting rid of things. Eating less, chiselling away at bits of our bodies and sculpting a better version of ourselves. Chucking out the old clothes we don't wear, and revamping everything from scratch.
It is well trodden path.. a seasonal rollercoaster
Nothing wrong with a good clear out, but what if your focus is at looking at how much you already have?
How does it make you feel?
What if you decide to make your resolution (your revolution according to the monkey..) to banish complete and utter abandonment of what anyone else thinks.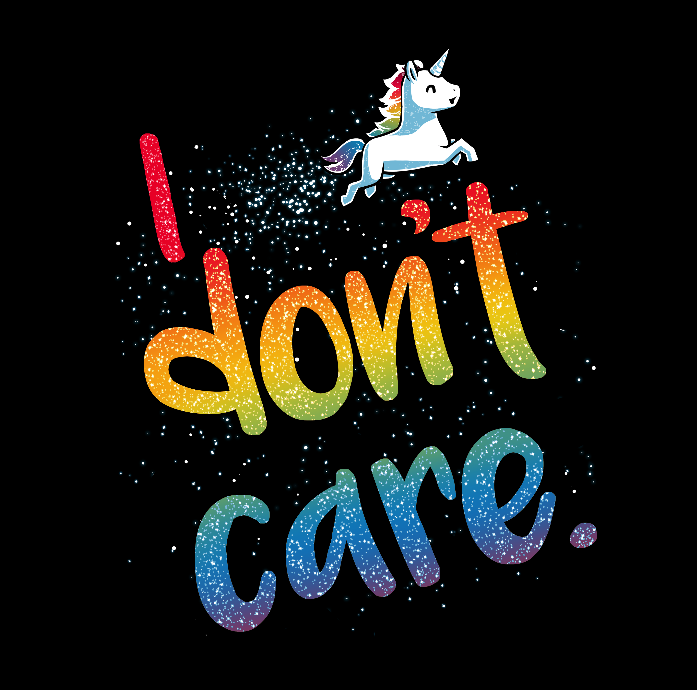 Because they will think what they think anyway!
On Christmas day, It is our thing, to wrap up pretty much everything we can find all year for next to nothing and spend a day feeling like we are Royalty.. Things in vintage shops, things we forget about, little bits of treasure and surprises. An abundance of little wonders and sparkly things. But if you look at one photo of our Christmas day, perhaps we look like spoilt rich folk. Hilarious. If only……
My daughter says her favourite part is watching me open my gifts and mine is seeing her face as she unearths a present I forgot I'd wrapped. Prolonging the joy is a lovely thing and it is valued by us both because we know how much it takes to make it happen..
Living as we do, is a mystery to some. And because of that.. will incur the odd question … Ooh you must be rich to have such a lovely garden/so many shoes/so many options of a flavoured tea bag….. No, I just go out on crutches and feed the plants every day March to October, cherish what is donated to the cause and treasure what is important  .. and our classes are fired by pixie dust..( and willing and able helpers) … so that's that taken care of…
WE are taught to reach for the stars.. to aim high.. to visualise our desires.. but people often don't like to see abundance. The scales of normality can seem out of kilter with a balance of circumstances we don't understand. If we see a person with colours, with happiness, with an abundance of spark and joy we feel that something isn't right and we must crush it before it gets out of hand..
We can't possibly understand everyone.. So let's just concentrate on our own potential…
What if we let it be our inspiration? What if we see a lovely thing, and just let it be absorbed? Take from it what makes us happy, and let it float on past?
Having a lot of something isn't something to be freaked out by. If you want it too.. work towards it. If it isn't what is part of your plan, let the person enjoy their creation. Don't belittle, demolish, crush, be jealous of or question what they are doing. Just ask them about it or walk on by!
I truly hope your New year's Revolution is completely bonkers, and not to just be a bit skinnier. I also hope that some of you will be joining us in classes and at various events this year.
We are abundantly yours in technicolour.. to take into your next adventure.
I love this.. 
Let's all be purple at least once a week
This is for G. You know why. x
Stay Warm and Bright, All my lopsided love, Liz xxx
Where to begin…. Again…….
I'll let you into a secret.. Blank canvas syndrome is an actual thing. Stalling at the moment of creative freedom is the hurdle of almost anyone who ever picks up a brush or a pencil. We imagine ourselves unable to do this massively hard thing which encompasses our genius in one monumental piece of art. Over and over again.
We stand enraged at ourselves for being rubbish before we we even start
And then more often than not we don't bother at all, because the fear of the creating bit is too big and too scary.
There are too many choices
I have noticed this human tendency in many situations, presented with a wobbly, new or challenging step in our lives, we revert to our most vulnerable, smallest sense of self. Some people can overcome this through having had positive childhood  or life experiences,  conditioning from supportive friends and especially from family . But let's face it, for most of us, there have been enormous gaps in our well-being feedback, in relation to most aspects of anything we put out there, on show to the world…
If we can hide we often do
.
We can lose confidence and momentum as easily as we gain it, because humans want to believe their flaws out weigh their fantastic qualities.
Standing on the precipice of a chapter can be mind-blowing.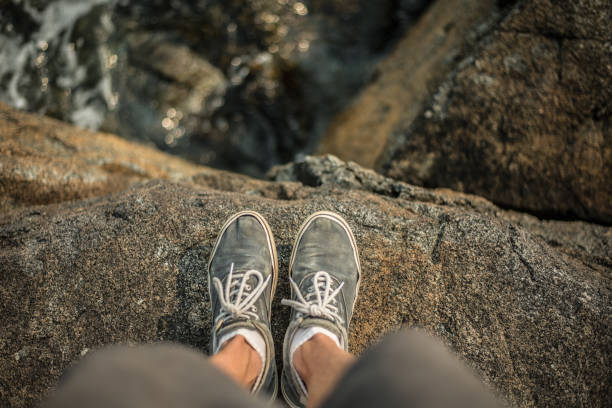 I know this to be true. You can fool yourself into believing there will be nothing there to fill the void.. you know nothing about his new thing yet, so how can you trust it? you will never reach the level of comfort you had before.. so best maybe to do what you always did.. and stay where you were ..oh so comfortable….
only…
and the magic and experiences waiting for you can never be.
Life isn't a straight line though,  like a bus chugging through the things we do, forgettable and then starting over again tomorrow. Your skills and wisdom back-back gets fuller as you go,  and you will only ever ripen in yer old age.. It doesn't matter what your fears are.  Moving out of a loveless home, leaving a job, starting a new group or an activity you dreamed of doing when you were a kid.. If you need to do it from the bottom of your boots.. then the layers you have grown over your heart will turn slowly into your new jet pack.. and give you wings..
Each day,  and situation isn't a blank canvas .
We are an accumulation of all that we have ever done so far.
A million moments we either choose to remember, celebrate or let pass by..
Each one slowly feeds us and our mind absorbs the important bits , inspiring future ideas;  the big, important, or small, perfectly formed thoughts..the trick is to find your connection with what makes your hear sing;
When we look for inspiration, or start a new artwork or project, we can be overwhelmed with self doubt .And we do the same with our own self image. We look at what we see in the mirror as less than perfect, swamping the whole picture , to reinvent ourselves once more and catch something new, which perfectly represents our ultimate 'self.'
Only , that particular fairy has wings. You'll not catch her. She is a million fractured images at once, absorbed from past memories, experiences, joys and pain and can only ever be fleeting..  All you can do is be grateful for a good photograph occasionally, and smile as much as possible.. because it is the least aging facial contortion!
As some-one who has been recently forced to look at  pictures of themselves less able  than they were, and not even know how lucky I was at the time, please take it from me that focusing on the perfections of what you look like NOW is so so so not important. It is about getting to know who you are this minute and to like them, trust your own brand of creativity without judgement, both in the mirror and on your canvas.
Sometimes the more perfect we are the less we know ourselves..The more layers we apply to our guarded hesitant approach , the further away from freedom we have.
Enjoy your face but it's what you do with it next that counts…
Last week my daughter and I went to see Mama Mia at the Maltings in Berwick. We sat in the disabled bay with a man in a wheelchair. On paper tell me how fun that sounds?
Well stop. Let me tell you, that between us, the lovely stewards (a very sweet couple) and a bag of jelly babies .. we probably had more fun than anyone in the cinema. Nobody cared we were singing and laughing out loud and we watched the film directly from the heart instead of from the perception of how it would look to others if we made a fool of ourselves. It was magical, memorable and we made three new friends.
It is possible to enjoy yourself..
A surface of many types is just the beginning. Step one. The beginning of a chapter or an adventure. It is meant by its nature to be weathered and roughed up a bit, textured and aged until it's true nature appears. If we know this we can see past the fear of the blank, because the joy of the process of seeking it out is part of the fun.
 Let the magic happen.
And if it is your canvas giving you blank stares.. do one of the following;
How to Texture Your Painting surface
1 Cover the surface with pa and water, then tissue paper and then more p.v.a, flattening gently as you go with more gluey gloop and a big brush .
2 Scrape a layer of texture onto your canvas,  using acrylic paints in either a rough approximation of your finished colour scheme or an opposite one ( complimentary colours can peep through your final work and look very effective.
3 Scrape on paint or an acrylic medium, or paint with a texture by adding sand .. then scratch into it with a card edge, tooth pick or press into your surface with bubble wrap or lace.
4 Fill your surface with pattern and image from magazine cuttings,  in the same way as Idea 1, make sure they are nice and flat to work on. To make this slightly easier when you paint on top you can always glaze over with a very watery white acrylic wash 50% water/50% acrylic.
5 After priming with a basic colour, draw on your canvas without looking directly at it. Do it with a really loose paint mix with a long brush or a stick with an oil pastel attached to the end. keep you marks really fluid and loose , enjoying the flow and rhythm of your idea without the constraints  of your four canvas sides.

6 And when you start painting or applying your actual layers, don't tighten up too much initially.. Try adding your detail with more tissue, or add torn -up older cast off artwork as an under-layer..
The recipe for good things  takes time. Often we look at a person and their creations and think they appeared fully formed and gorgeous out of nowhere.. as if by magic. My guess is that they too have stood in new shoes..
Get your foundation right and the rest will follow.. 
You wouldn't plonk on beautiful make up without prepping your skin first .. to make it last, attach itself and shine out.  And the best faces, rooms, stories, canvases and relationships are built upon over time and with experience and wisdom . Trust what you know no matter what or who anyone else imagines you are.
 Artwork works when there is a  depth, texture and a hint of what has brought you to its creation.  Just please don't confuse your surfaces.
Its quite hard to eat your tea if your face is covered in magazine cuttings.
Fill in the the blanks with your fabulous selves..
Love Liz xxx